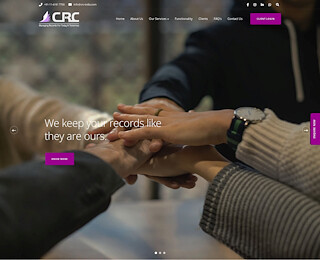 CRC specifically addresses professional storage concerns at competitive rates for small and medium enterprises. Our record management solution is systematized and guarantees secrecy, security and safety to all vital documents held in our safe keeping. CRC has 24x7 security and surveillance arrangements, climate controlled storage free of pests to guarantee a safe repository for all types of documents. We digitize each paper document enabling clients to access either digitized documents or physical documents any time they wish.
Record Management Solutions India
We welcome your comments!